Your boudoir session is more than just a photography shoot. It is a transformative experience like no other that reveals your sexiest and most confident you, with images that you will treasure for years.
An important part of preparing for your boudoir session is selecting pieces that make you feel sexy, fit perfectly, and boost your confidence. Yesterday I talked about accentuating your booty and hips. If you missed it, make sure to check it out on the blog.
Today I want to talk about the best way to maximize your neck and waistline during your boudoir session.
Open-front wraps, sweaters, robes, or button-up shirts are fantastic to display your perfectly toned abs or to selectively cover softer bellies. Pair with a coordinating set of panties and this can be an amazing and complete look.
A statement piece of jewelry like a bold necklace or long dangly earrings draws the eyes in to the lovely lines of your neck and shoulders.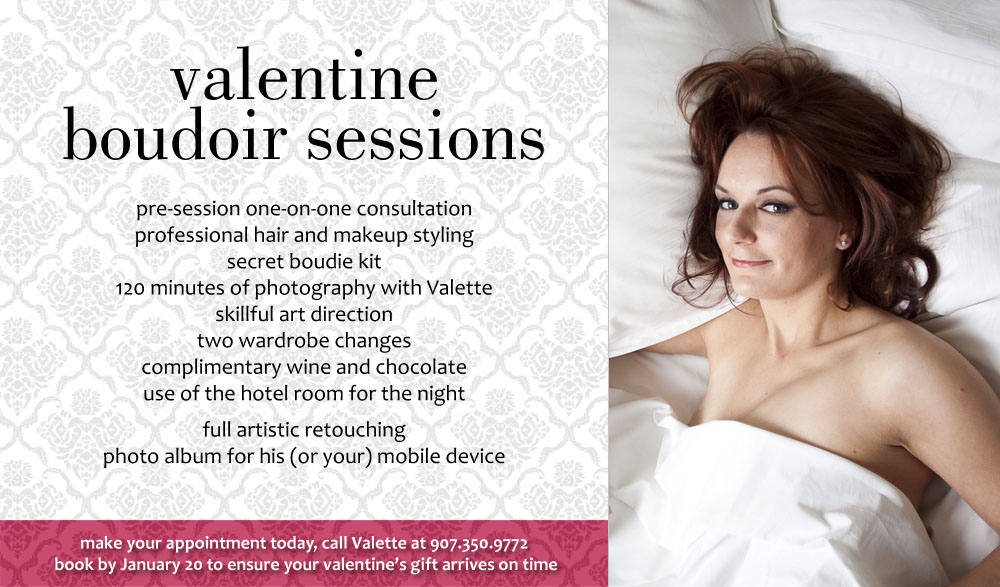 Tomorrow is the LAST DAY to book to book your boudoir session in order to get your sexy products in time for Valentine's Day.
Call me at 907.350.9772, I only have 2 appointment slots still available!