The June weather has been spoiling all of Alaska. This nonstop sunshine and temperatures in the 70s and 80s is making me want to wear as few clothes as possible, and one glance around town shows me I'm not alone.
In honor of the sweltering heat and the upcoming summer solstice, everyone who books a summer boudoir session before midnight June 21 will receive a complimentary individualized boudie app for your mobile devices. This app is perfect for taking your sexy with you everywhere, and sharing your curves with your sweetie and your girlfriends.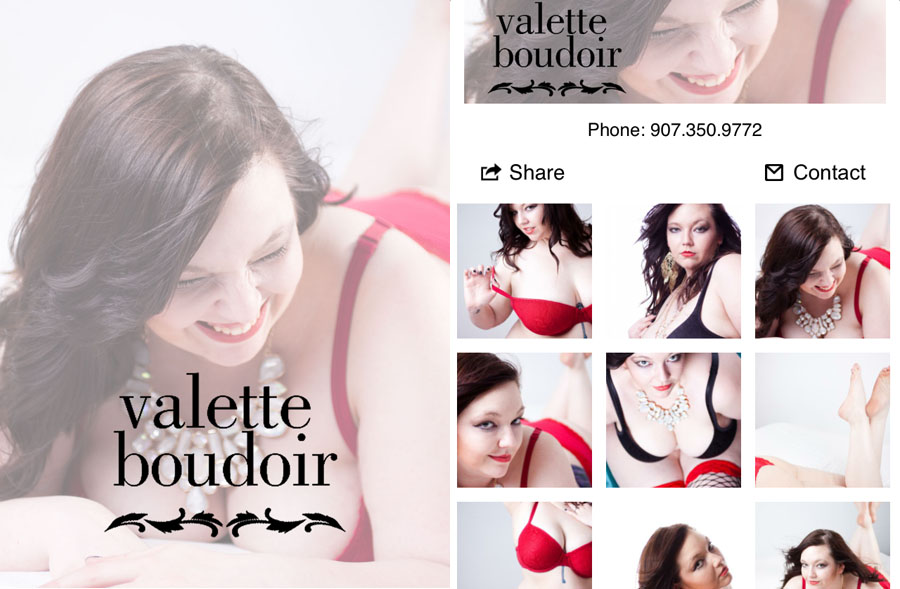 Email or call Valette at 907.350.9772 to book your boudoir session before midnight June 21.