It's spring! The sun is starting to feel warm, the snow is melting away, and the trees are starting to show a little bit of green again. It's got me in the mood to update my closet and inject some new life into my wardrobe with a bit of summer color – including my lingerie collection!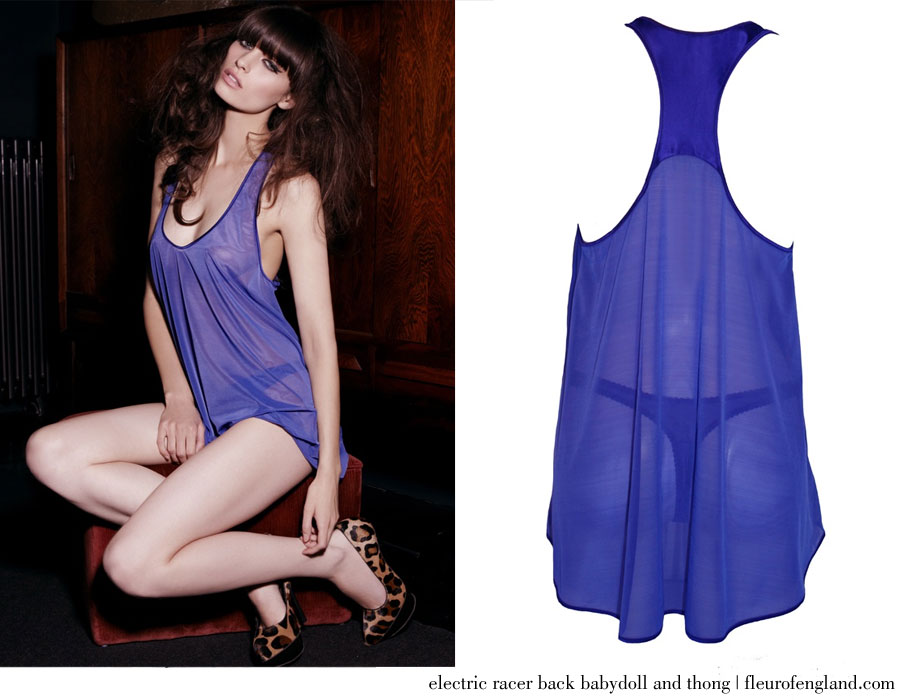 Sheer tops are fantastic pieces for boudoir: they're sexy, they come in many different styles, and it's easy to find one to match your own personality. I'm currently in love with this electric racer back babydoll. It's more like an oversized, loose tank than a traditional babydoll, and features an exposed, sporty racer back for a bit of extra skin. The bright and bold color is just what I need coming out of a long, dreary winter. It's a great piece for spending part of your session lounging on an arm chair, letting the sheer fabric drape all over your curves.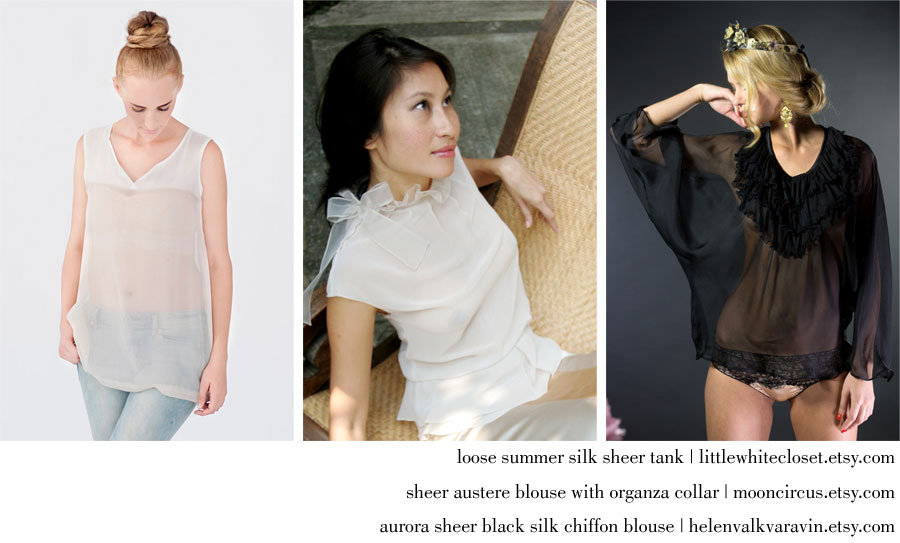 There are many styles of sheer top so you're sure to find one that works for you. If you want to take it back to basics and go super simple, this loose summer silk sheer tank is a perfect fit. If a more sophisticated, classy look is what you're after during your session, then you can't miss with this sheer austere blouse with organza collar. And you can always go for a purely sultry style with this aurora sheer black silk chiffon blouse. Complete your look by pairing a sheer top with a simple pair of panties in black, white or nude. Whether you match or contrast colors, this simple combination will let your curves do the work they were born to do.