An important part of preparing for your boudoir session is selecting pieces that make you feel sexy, fit perfectly, and boost your confidence. Yesterday I talked about highlighting your legs. If you missed it, make sure to check it out on the blog.
Today I want to talk about the best way to emphasize your breasts during your boudoir session.
Corsets are the ultimate in sexy shaping and support, and they look amazing on all body types. Corsets emphasize an hourglass figure and create jaw-dropping cleavage.
Push up bras can lift and shape all breast shapes and sizes, and come in a variety of colors, patterns and details to fit your personal style. A matching pair of panties creates a complete outfit.
Sheer tops and robes are fantastic to imply nudity while maintaining a bit of modesty. They offer a peek of cleavage and breast shape through the fabric.
Necklaces and scarves are fun accessories to accentuate décolletage and cleavage.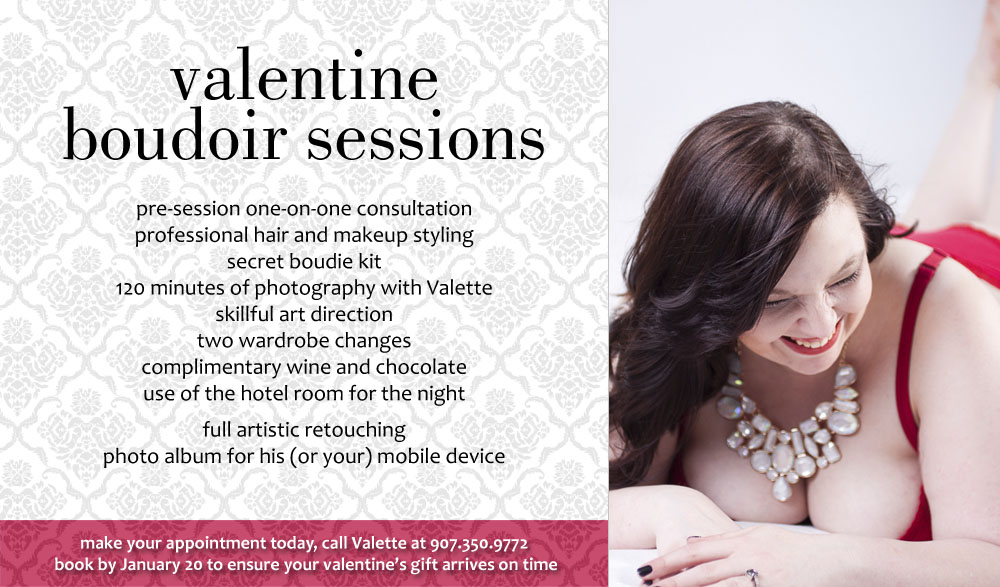 Call me at 907.350.9772 to book your boudoir session by January 20 and ensure you get your sexy products in time for Valentine's Day. But don't wait, I only have a couple of appointments available.
Next time I will be talking about accentuating your booty and hips. Get on the list (look to your left) to make sure you don't miss it!